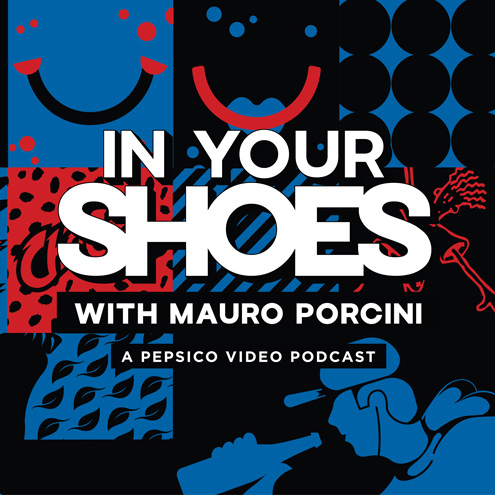 Podcasts
In Your Shoes
Join PepsiCo Chief Design Officer Mauro Porcini for "In Your Shoes," a new podcast where he meets with some of the great innovators of our time and finds out what inspires them.
As a design-led organization, we know that creativity and innovation are key to delighting our consumers. In a new, biweekly podcast, "In Your Shoes", PepsiCo's chief design officer, Mauro Porcini, explores the transformative power of design. Listen in as he chats with some of the world's most innovative minds and learns how their visions, values and experiences drove their designs and careers.
Meet the People of PepsiCo Design
They're crazy enough to think they can inspire the future and strive to bring excitement and fun through our brands.
Learn More